Except as a superior moisturizer, shea butter is used to treat various health issues too. Check out here, what are they.
1. Soothes Muscle Aches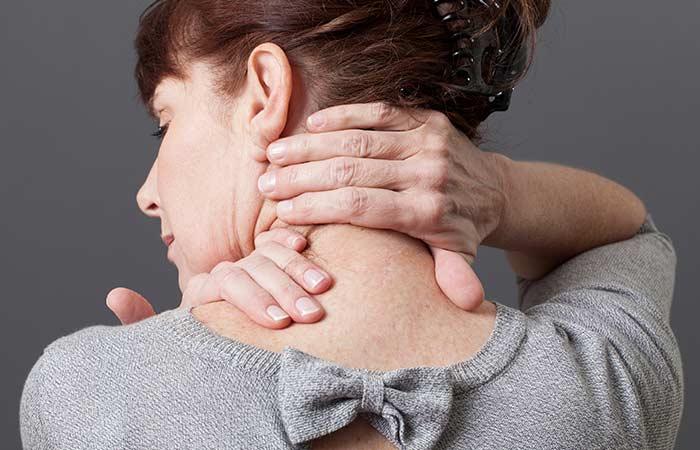 Muscular pain often results from an inflammation at the affected site due to exertion or a muscular ailment. Traditionally, shea butter has been extensively used in Africa to relieve muscle aches and soreness. Even though there is no concrete proof for this, feedback from people who have used shea butter to massage the affected site showed that they noticed a reduction in the swelling as well as the pain.
2. Rheumatism
Rheumatism is often characterized by joint pain, inflammation, and stiffness. The pain and swelling can also be present just in the muscles or the fibrous tissue. It is used as an ointment on the parts of the body affected by rheumatism to relieve the swelling and pain. Its anti-inflammatory properties are of key importance here as rheumatism is basically an inflammatory disease.
3. Arthritis
A chronic joint disorder that is often associated with increasing age, obesity, and trauma, arthritis can be very painful for people who suffer from it. The pain is almost constant and disrupts basic movement and the quality of life in an arthritis patient. The unsaponifiable material of shea butter is primarily composed of triterpenes. These compounds have anti-inflammatory and antioxidant properties. Its usage by arthritis patients has shown excellent results in alleviating the swelling and pain. The exact mechanism of action is still unknown. However, the triterpenes are considered the main contributing factor for these results
4. Nasal Inflammation And Nasal Congestion
The next time you experience nasal congestion, all you need to do is apply some shea butter in your nostrils using your finger. This might sound weird, but it works. Nasal congestion is often a result of inflammation of the inner linings of the nasal passages. The anti-inflammatory compounds of shea butter can reduce this inflammation and clear your nostrils. In a study conducted to test the efficacy of shea butter, the participants experienced nasal congestion clearance in just 90 seconds.
5. Lowers Cholesterol
As we mentioned earlier, shea butter is edible and is used by many people in Africa for food preparation. An unknown advantage of adding shea butter to your diet is its ability to lower cholesterol in the blood. This butter is rich in stearic acid, a type of saturated fatty acid that was shown to reduce lipoprotein and plasma cholesterol levels in a study published in the American Journal of Clinical Nutrition.
6. Helps Treat Diarrhea
Diarrhea is a symptom of many ailments and can also occur just by itself. It can be treated using a wide range of medicines and herbal concoctions. There is increased demand these days for the addition of shea butter to dietary-aid products that are being formulated for diarrhea treatment. This is based on the traditional usage of shea butter for its anti-diarrheal properties
Source: Stylecraze