Improving livelihoods and ensuring a long-term supply of cocoa by providing farmers with the resources they need and helping them to manage their farms professionally and sustainably
Farm development follows training in our sequential approach to helping farmers thrive. With support from us and our partners, thousands of farmers are making better use of crop protection, planting higher quality seedlings, and using fertilizers well.
Why farm development is important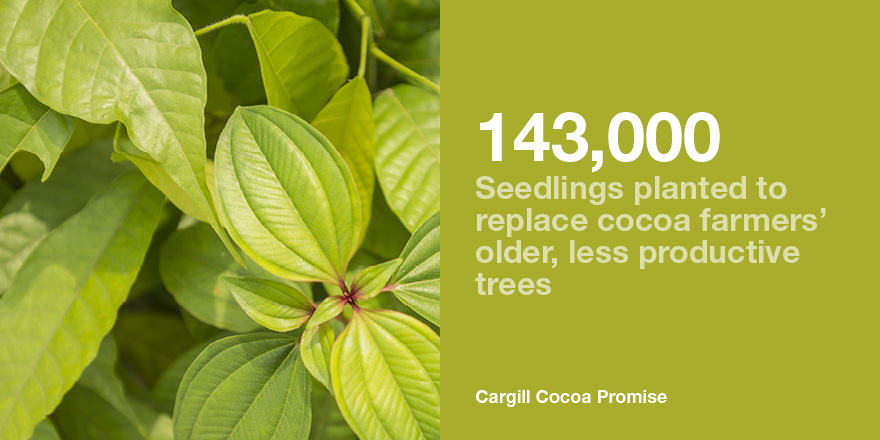 Farmers will only thrive by optimizing cocoa production on their farms and improving their profitability. At a time when they have the opportunity to increase the supply of cocoa to improve their livelihoods, farmers in many cocoa-growing regions are struggling to grow more.
Cocoa productivity depends on the conditions on a farm, such as soil nutrients and shade, as well as on the use of high-quality planting material, and appropriate use of fertilizer and crop protection. When farms are not managed well, cocoa productivity often falls.
Farmers often do not have access to crop protection products, fertilizer and other agricultural resources. Even when farmers do have access, they often lack the skills required to use them effectively.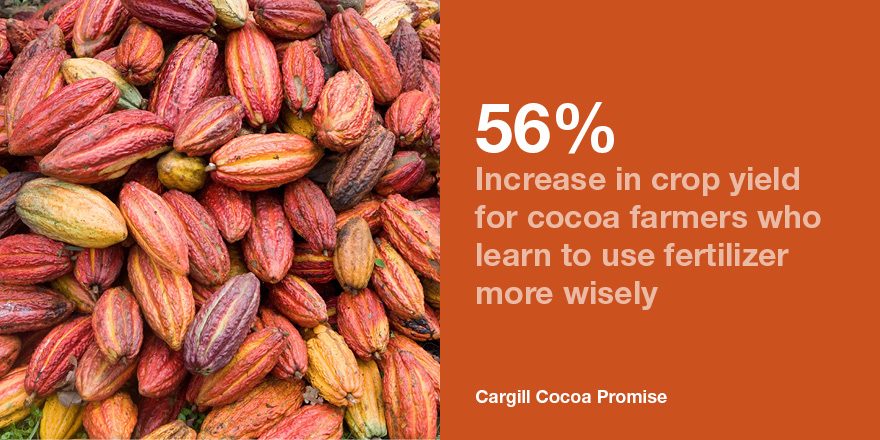 We provide farmers with access to the resources needed to make their farms viable and more productive – including shade trees, plant material, crop protection, fertilizer, and affordable finance.
In addition, we stimulate the creation of a viable market for agricultural inputs – with high-quality, proven inputs available to farmers along with appropriate financing options. We believe that having access to these inputs, and actively and appropriately applying them, will result in cocoa productivity increases and improved cocoa profitability.
Source: Cargill.com